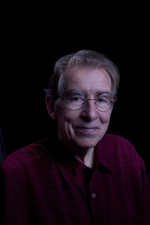 email: clyde@sonicstew.com phone: (415) 297-4074
This is a secure website, so your sensitive information is safe.
USE THE ARTIST PAGES TO THE LEFT OR THE SEARCH FUNCTION TO FIND TITLES.
TO HEAR CLIPS OF THE SONGS, CLICK ON THE IMAGE OF THE CD.
BILL CRAIG: COMPOSER, MUSICIAN, PRODUCER, WRITER.
A music and language arts major at The Monterey Language Institute, College of Marin, Dominican College, and Sonoma State University, Bill started a professional career while still in his teens, as a union musician playing in pit orchestras for musicals by Gershwin, Leonard Bernstein, and others,. He and his brother Patrick were members of the seminal Washington jazz group The Intellectuals, which spawned many well known Seattle bands. He subsequently went to Europe and played in such diverse groups as The Nimm Five, a German jazz-Rock group, and Vodnik, a Russian Balalaika ensemble. He performed as a solo folk act in English folks clubs; as a member of the rock group Feat, he was signed to Island Records and produced by Denny Cordell, producer of Joe Cocker, The Moody Blues, Procol Harum.
After he returned to the U.S., he was in the San Francisco band Games, then experimental Jazz-Rock group "HUG" (Huge Unwieldy Group.) He was a member of the Fairfax Street Choir, and later the groups Phoenix Rising, Chameleon, and Airline with Keith Allen and Debbie Davies. He's a member of AFTRA, and has done sessions as a singer, guitarist, arranger at bay area studios Wally Heider Studios, Fantasy Records, The Record Plant, and for Ed Wetland at Golden State Records. He has worked with a number of bay area artists such as Buddy Miles, Tony Saunders, Carlos Santana, Pete Sears, David Crosby, Tony Marty, Niel Schon, Laura Allen, Bill Champlin, Patrick Craig, Dave Carlson, The BillyLove Express, and many others.
He has published several books of poetry. He taught music at The Katharine Branson School in Ross and was choir director at St. Luke's Presbyterian in San Rafael. He currently works as a photographer/graphic artist and as head of the art department for Choralis Records.